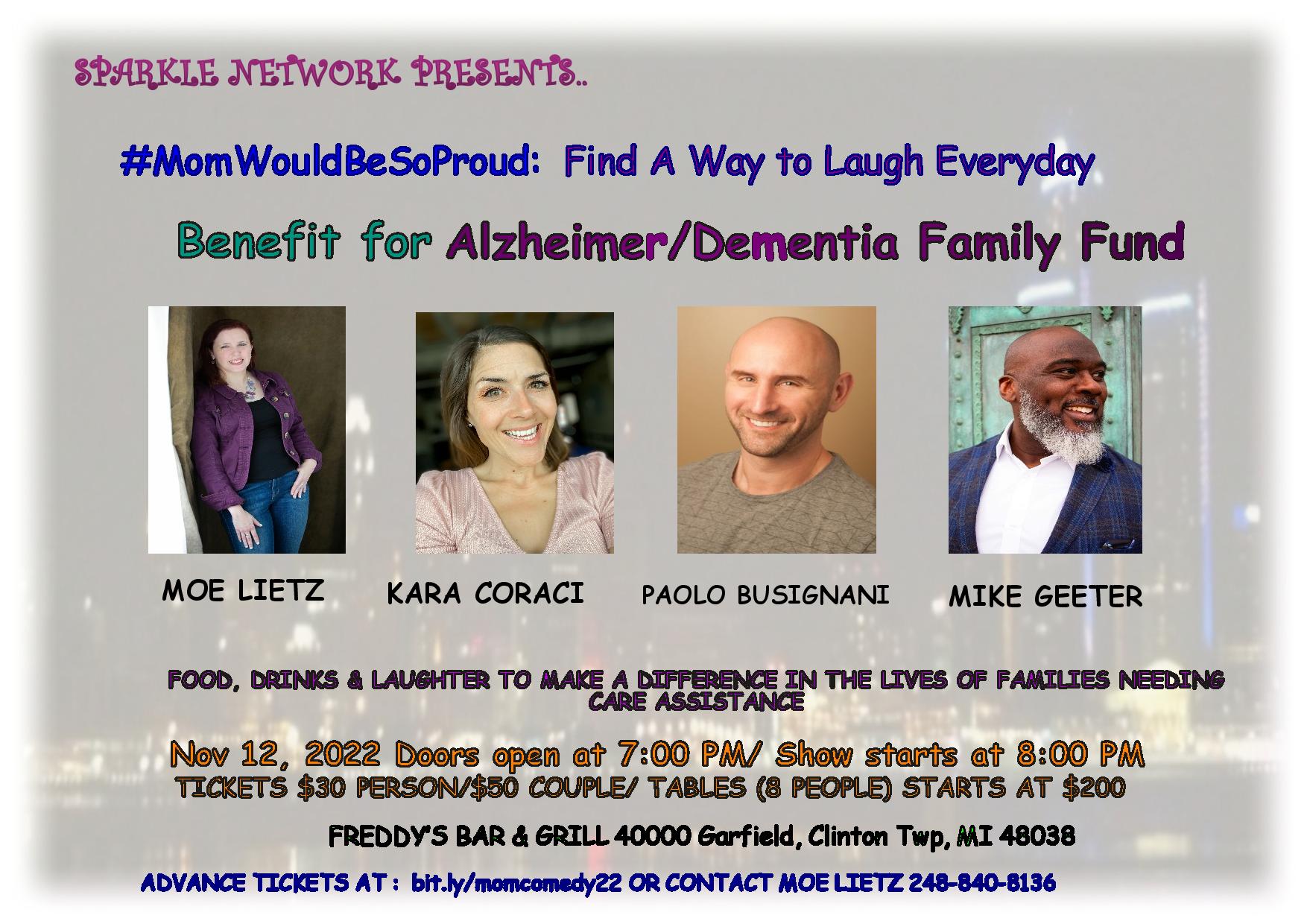 Welcome!!!
Thank you for checking out the information about this event.
The reason behind the event:
To honor our Senior Community & Remember those on or who we have lost to the Alzheimer's/Dementia Journey.
If you have any questions in regards to signing up for this event, please email [email protected]
November  11 , 2023 Event will be announced at the beginning of July!!!! 
Let's talk about our funny friends..
Up first is our girl, Moe Lietz, she's full of sarcasm and unfiltered comments. Depending what family is in the audience on this night you may just learn a little more of what life in a Big Irish family is like.
We are excited to Welcome Kara Coraci to her first Sparkle Wrapped Tour show.
Kara is taking the Michigan comedy to a whole new level. Her high energy, wink- and-a-smile style has made her one of the Midwest's most sought-after stand ups. A 20-year veteran of improv, she has worked with some of the best comics on the circuit, including Dave Coulier and Dean Edwards. No topic is taboo! From stories of marriage to stepparenting to her days as a Jerry Springer producer, she's sure to get the laughs rolling.
Next up is one of our favorites Paolo Busignani.
Paolo is what happens when you combine a culturally diverse family upbringing with just the right amount of dysfunction to make for some hilarious moments. More of a storyteller than a traditional standup comedian, he weaves his stories about his life and children to come full circle for a side-splitting good time. The offspring of an Italian immigrant and a native Detroiter; Paolo's humor hits so close to home that you think he's talking about your family. If your family was slightly off and had Italian accents.
Last but definitely not least, a dear old friend we are glad to have back, Mike Geeter.
As an Ivy League dropout and community college graduate from Pontiac, MI, Mike brings a pointed look at life, family, and relationships that few others can…or should. From his upbringing in a family with 17 children to discussing his life as a father, Mike's comedy is jagged wit mixed with a smooth delivery. Mike has worked in some of the finest comedy venues in the country to work with mainstream comedians as Kevin Hart, Hannibal Burress, Jim Norton, Artie Lange, Rickey Smiley, and Natasha Leggero to name a few.  Mike was featured on Hulu and Fox Television's comedy showcase "Laughs" (Season 1) and the Detroit episode of "Kevin Hart Presents: Hart Of The City 2" on Comedy Central (Season 2).
Mike's first full length comedy CD "The Charm Offensive" available on all digital platforms.
DON'T MISS OUT!!!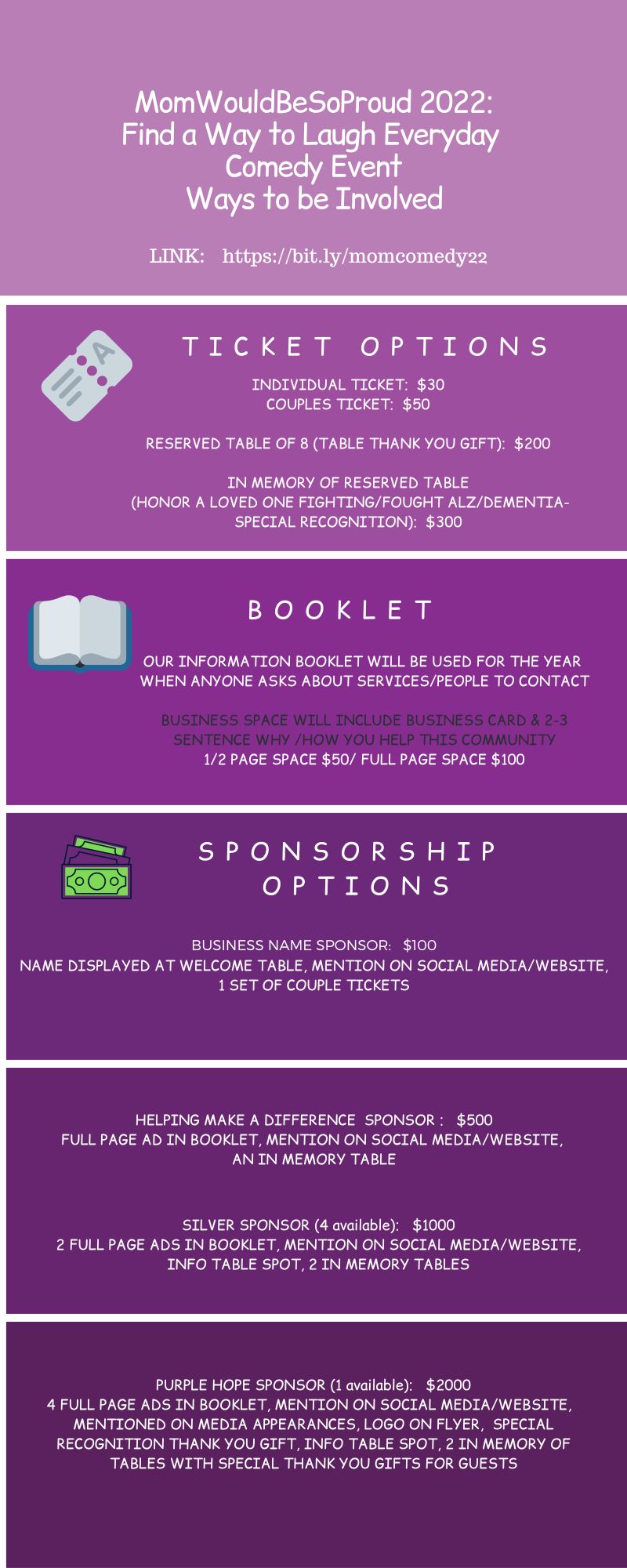 Thank you to our partners:
Helping Make A Difference