Sparkle Network – Where Everyone Shines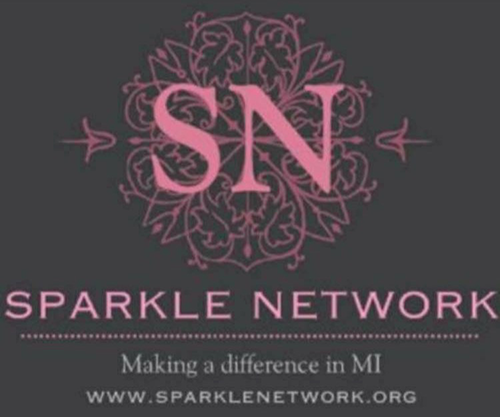 About
A non-profit community of charity, business, comedy and more. Creating awareness and a voice to those who deserve it by uniting charity, comedy, and communities.
SN stands for the following:
Compassion, Charity, Comedy, "Under dog", local, inspired, network, connection, love, community, grateful, awareness, hard work, determined, heart, friendship, unity
We hope to inspire and be inspired by those who follow us and our activities, projects, crazy adventures and so much more.
#PromClosetProjectTour Dates for 2019
We will be out March 30, 2019 to April 14, 2019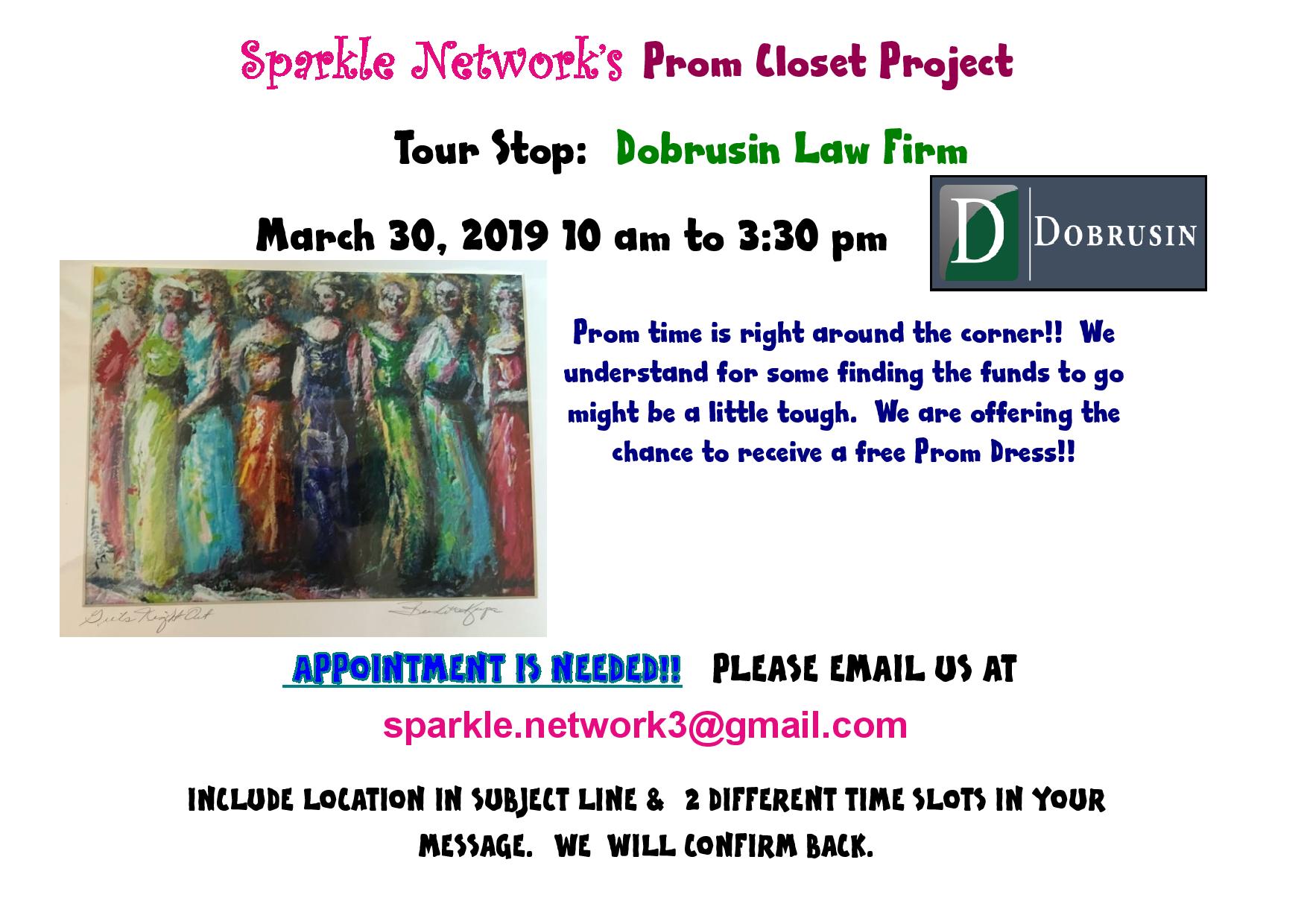 #PromCloset ProjectTour March 30 Dobrusin Law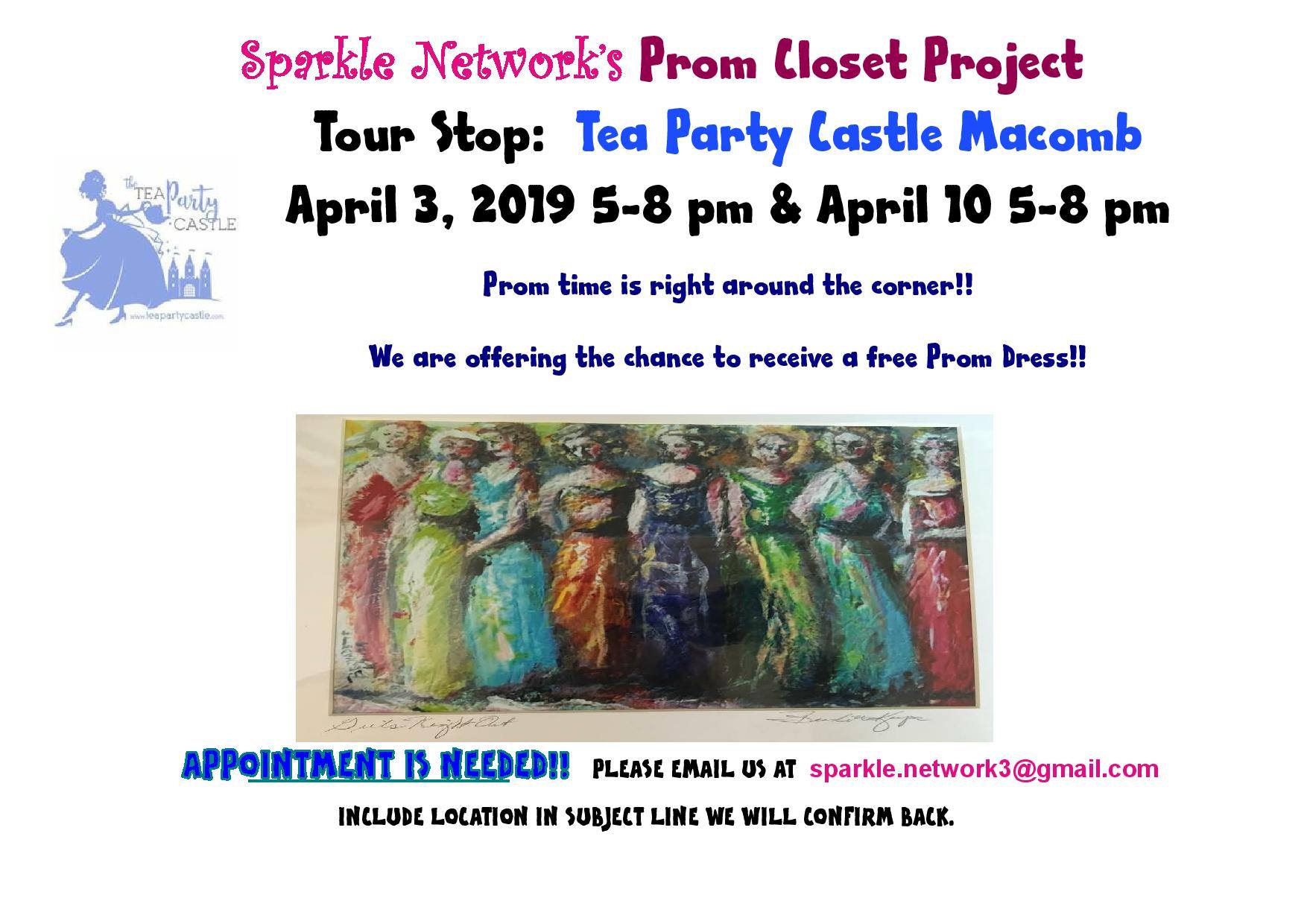 #PromCloset ProjectTour April 3 & 10 Tea Party Castle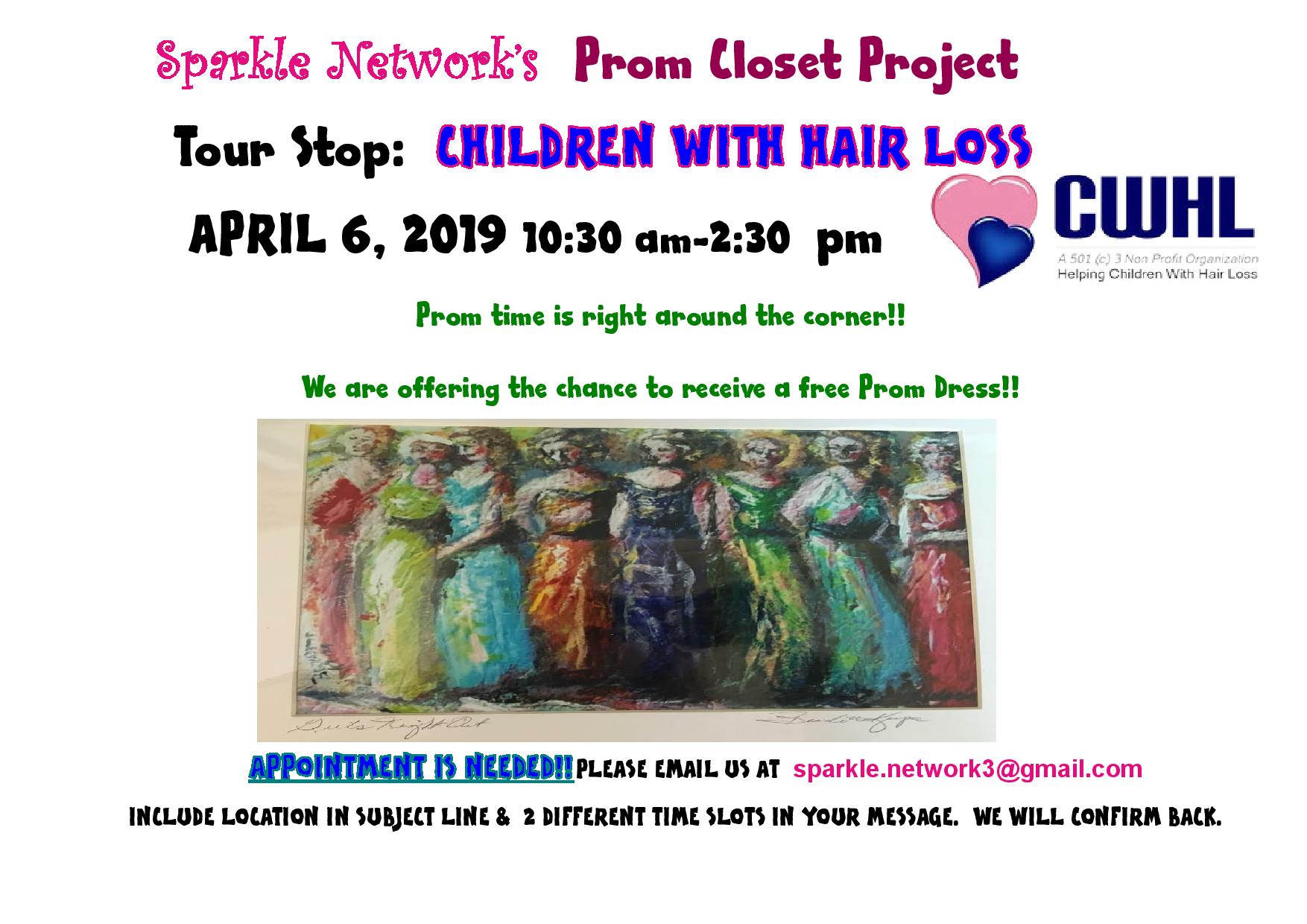 #PromCloset ProjectTour April 6 Children With Hairloss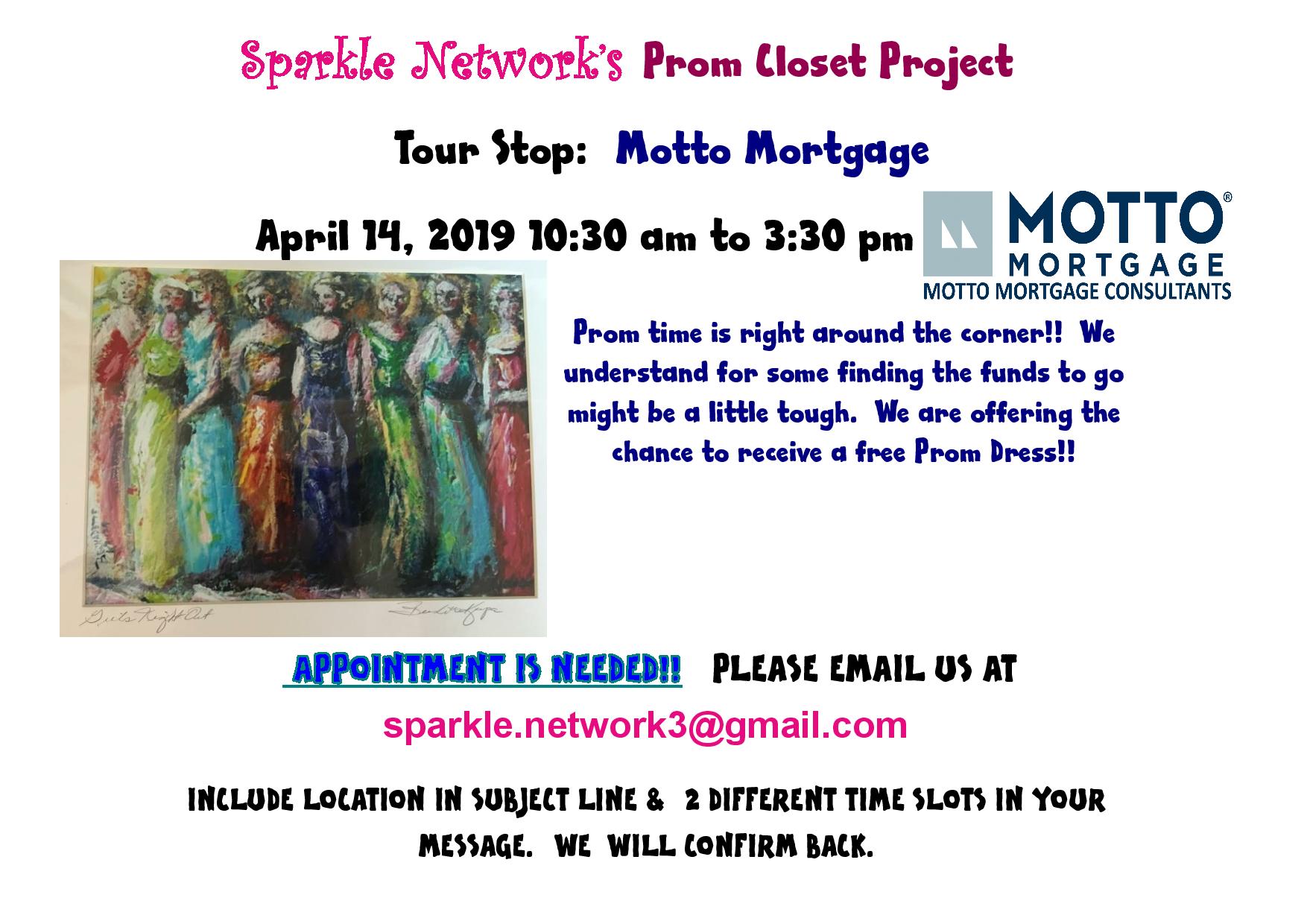 #PromCloset ProjectTour April 14 Motto Mortgage
Cat Massof
Owner, Kitty Deluxe speaks about Prom Closet Project
"I have kids who get a hold of me from the very first year, and there are some who … are so grateful and thankful. (They tell me), 'I ended up going to college. I ended up giving my dress to somebody else… I've had people tell me that it was the best night of their life.
I just love that (Lietz) puts this together for girls that might not have an opportunity to have a pretty dress for prom. I love the thought that she gives them the opportunity to come and pick something out. It's absolutely free for them, and I just think it's just a great thing that she does. It's very admirable how much time and effort and heart that she puts into all of this, getting nothing in return obviously."