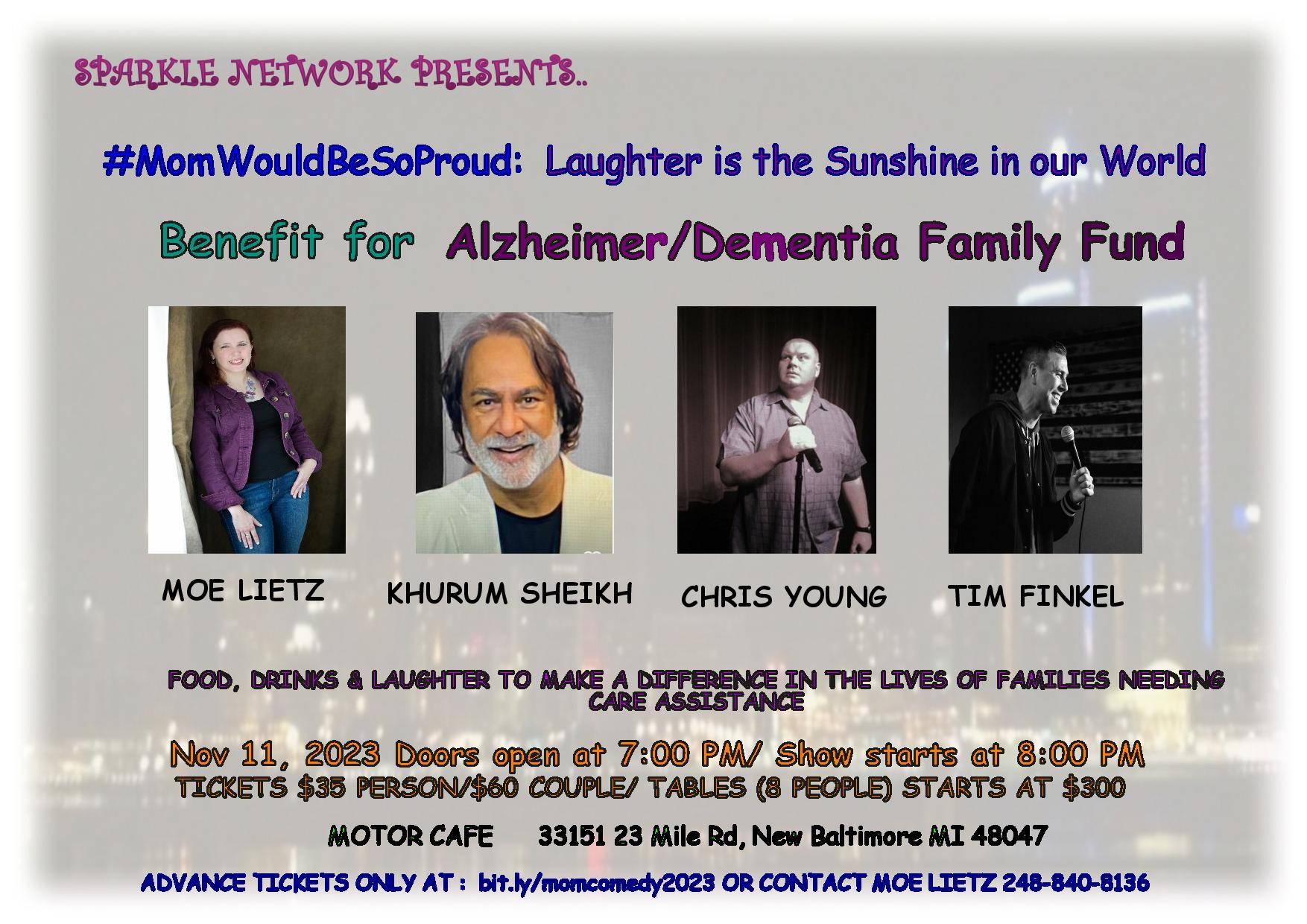 Welcome!!!
Thank you for checking out the information about our event on November 11 at Motor Cafe.
The reason behind the event:
To honor our Senior Community & Remember those on or who we have lost to the Alzheimer's/Dementia Journey.
If you have any questions in regards to signing up for this event, please email [email protected]
Ticket link is below.  The response goes to the Sparkle Network email which is monitored a couple times a day during work hours of 9:30 am to 6 pm. An email by a real person will be sent back to you once we check your options and see if we have any questions or just to confirm your details.
Let's talk about our funny friends..
Up first is our girl, Moe Lietz, she's full of sarcasm and unfiltered comments. Depending what family is in the audience on this night you may just learn a little more of what life in a Big Irish family is like.
We are excited to have some of our favorites with us for this event.
Khurum Sheikh is a 25-year veteran of the Ann Arbor Police Department and has done stand-up comedy throughout America but was born in Pakistan. He will be the only Pakistani Police Officer doing stand-up comedy in Chesterfield you're apt to see in 2023!
Next up is one of our favorites Chris Young

Chris is able to take real life experiences and turn them into laughs that maintain a clean but funny appearance. Chris's luck (or lack thereof) have led him to look at the world through a different set of glasses. Having once been called a pessimist by a fellow classmate "he replied simply, that he is not a pessimist but an optimist, as he believes things could not get any worse! He is a frequent performer at comedy clubs, colleges and casinos as well as corporate shows around the country. He has appeared at Gilda's Laughfest in Grand Rapids,Mi, Laughing Skull Festival and the Canton Comedy Festival. He was the winner of the TV20 Detroit "That's Funny" Comedy Contest on My Network, as well as a finalist in Dave Coulier's "Clean Guys of Comedy/Unbleepable Contest."   He credits his family and God for giving him his quick wit and ability to laugh.  Chris ends each show with a quote that sums up the way he views the world. "If you can't get ahead in life, at least get a little behind."
Last but definitely not least, a newer addition to our Sparkle World, Tim Finkel.
Tim has traveled and performed on as many stages as his wife has given him permission to.  His musings on family life, distaste for other people's children, and being a dad will make you wonder if having kids is right for you…or him.  Despite his constant lack of sleep, Tim brings a farcical energy to the stage that sheds light on the dark side of middle-aged modern parenting that no one is willing to confess.
Tim is the creator of Laughs 4 Wishes, a comedic event that benefits the Make-A-Wish Organization of Michigan. He also teaches a Teen Comedy Class at the renowned Mark Ridley's Comedy Castle where you can often catch him as a regular weekend performer.  He was a finalist in the Detroit to LA Comedy Competition in 2019, and was the runner up in the One Night Stan's Comedy Club "Who Wants to be a Headliner Competition".  We really wanted to get the guy who won both these competitions but couldn't…so even though Tim hasn't won anything…we assure you he's funny. 
DON'T MISS OUT!!!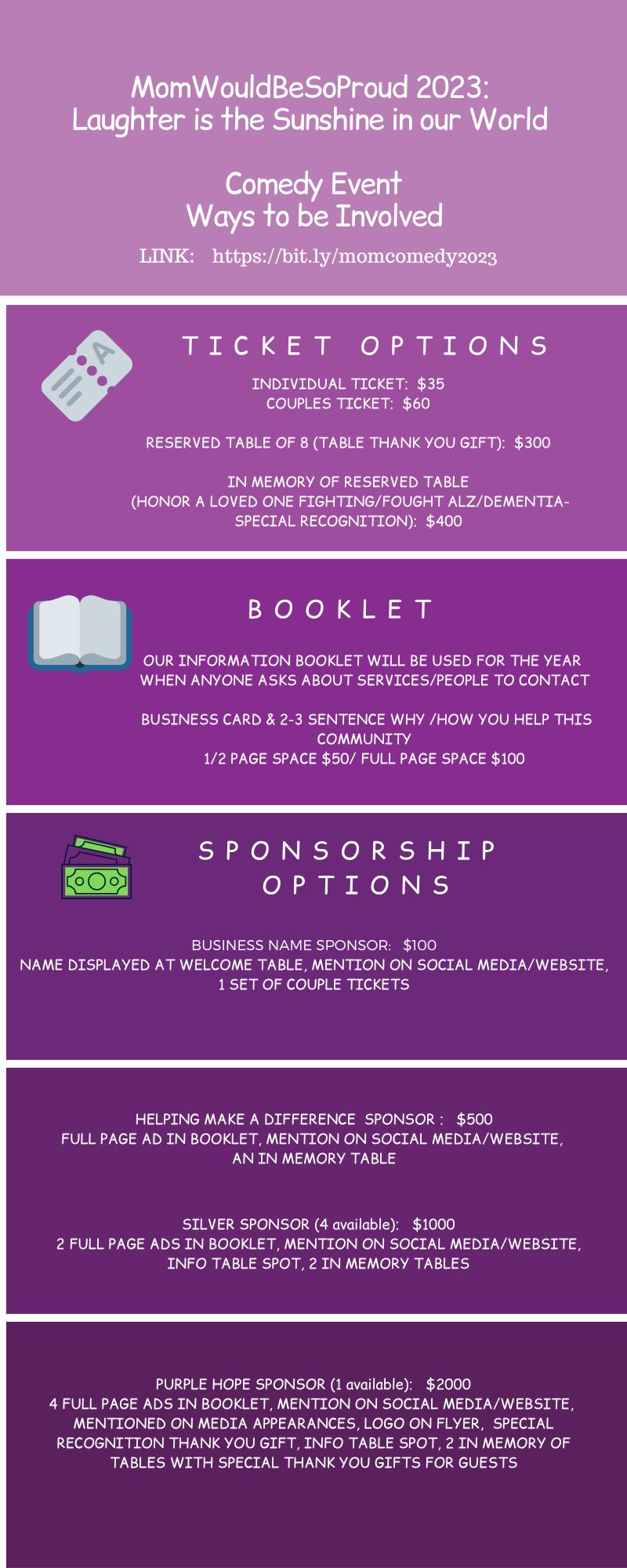 Thank you to our partners:
Helping Make A Difference